Poussin with Spicy Tamarind Rice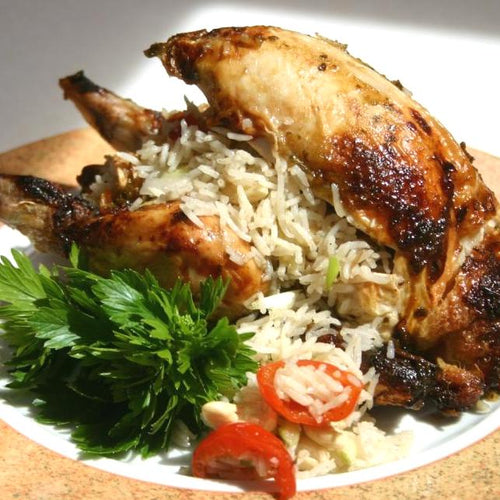 Courses: Main
Serves: 1-2

Ingredients
For the Stuffing
200g cooked rice
30g sliced spring onions
20g roasted cashew nuts
30g sliced Pappadew, sweet pickled peppers
Instructions
Stuff the chicken with the combined stuffing ingredients.
Brush the chicken skin with the Karimix Tamarind & Garlic Sauce, place in a roasting tray and cook in a preheated oven 180°C for 10 minutes to colour and then reduce the heat 160°C and cook for a further 30 minutes or until the chicken and rice is cooked.
Do not over pack the chicken with the rice stuffing, a loose packing will allow the chicken to cook out in the centre. Portion and serve with accompaniments.