Creamy Coconut Chicken Medallions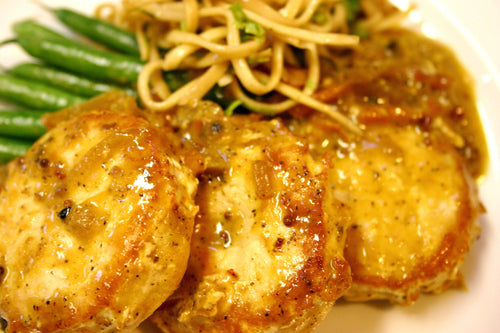 Courses: Main
Serves: 2 as a main

Ingredients
40g coconut cream
250g chicken
1 spring onion sliced finely
8g coriander leaves sliced finely
10g vegetable oil
Instructions
Slice chicken into rings.
Brown chicken in a frying pan and remove.
Mix Karimix Tomato Chutney and Karimix Pineapple Achar with coconut cream and heat up in frying pan.
Stir well and when it is simmering, add the medallions and simmer until cooked.
Add chopped coriander leaves and mix must before serving.
Tip: 
Try using turkey as an alternative!