Chickpeas & Vegetable Laksa Curry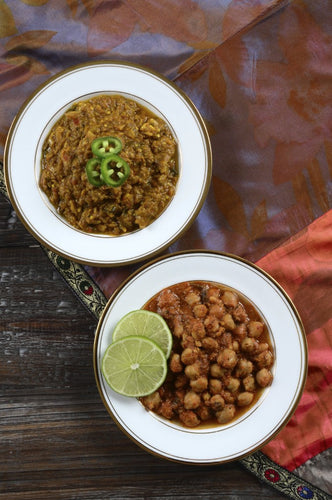 Courses: Main
Serves: 10
Prep Time: 20 minutes
Cook Time: 20 minutes

Ingredients
50g water (Optional)
350g chickpeas; Canned, drained
150g potatoes; Diced
80g carrots; Diced
80g fine beans; Diced
80g swede; Diced
400g spinach; Young leaves
80g oil
Salt to taste
For the Marinade
30g ginger
20g garlic
50g onions
20g coriander
Instructions
Blend ingredients for the marinade.
Heat up in a saucepan, Add blended ingredients and fry for 10 minutes.
Add chickpeas, potatoes, carrots and swede. Stir well, then add Karimix Laksa Curry Paste and Karimix Tomato Chutney.
Stir well and reduce heat to a simmer. Cover saucepan and simmer for 20 minutes.
Add beans and stir well.  Add salt to taste.
Serve over a slightly sweated bed of spinach.  Garnished with coriander leaves.