Lamb and Tamarind Stir-fry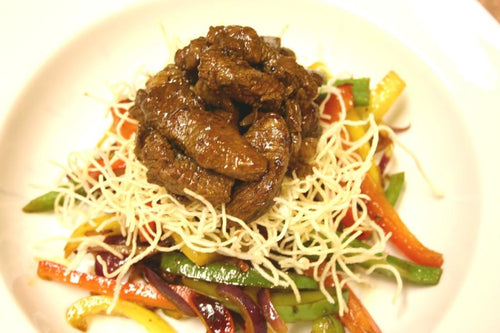 Courses: Main
Serves: 4

Ingredients
275g leg of lamb and sliced
Salt and pepper to taste
1 tsp oil
½ lemon juice and zest
Instructions
Mix Karimix Tamarind Chutney with lemon zest, salt and pepper together in a bowl.
Add lamb slices and leave to marinade for an hour.
Heat up a frying pan. Add oil and add lamb mixture in, stirring until cooked.
Squeeze half a lemon over it and stir well.
Reduce heat and simmer until sauce is reduced by half.
Serve over a bed of stir fry peppers with Karimix Mango Chutney (See Red & Green Pepper Salad recipe) and crispy vermicelli.