Lamb with Black Beans & Scotch Bonnet Sauce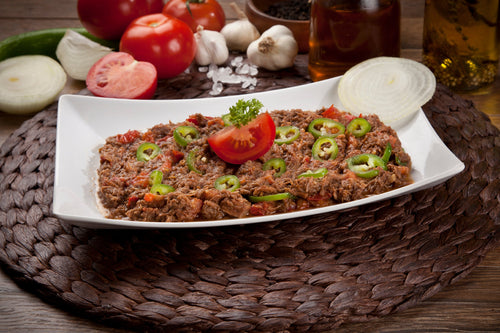 Courses: Main
Serves: 4

Ingredients
300g lamb; Diced into large chunks
100ml coconut milk
4ml soy sauce
20g red peppers; Diced
20g green peppers; Diced
50g onions; Diced
100g black beans; Drained
20ml vegetable oil
Salt and pepper to taste
Optional:
Instructions
Marinade lamb with Karimix Scotch Bonnet & Mango Chilli Sauce, coconut milk and soy sauce. Leave to marinade for 2 hours or overnight.
Heat up frying pan, add oil then onions and peppers. Cook for about 10 minutes, then add mango pieces - optional. Add black beans and stir for 10 minutes.
Drain lamb and cook till brown in frying pan. Then add marinade to simmer gently.
Add salt and pepper to taste.
Serve with roasted sweet potatoes wedges or spicy rice.