Pork Loin with Dijon Mustard & Chilli Pepper Jam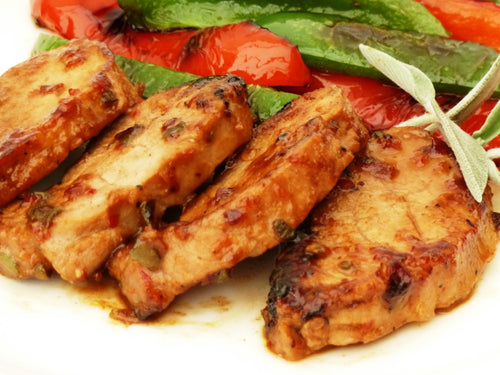 Courses: Main
Serves: 4

Ingredients
300g pork loin, cut cross-wise
30g Dijon mustard
4ml Balsamic vinegar
5ml lemon juice
Zest from half a lemon
3g Sage leave, chopped coarsely
Salt and pepper to taste
Instructions
Marinade pork with Karimix Chilli Pepper Relish, Dijon mustard, balsamic vinegar, lemon juice, zest and sage. Leave to marinade for 2 hours or overnight.
Drain pork and cook till brown in frying pan. Then add marinade to simmer gently.
Add salt and pepper to taste.
Serve with salad or roasted vegetables.