Spicy Tamarind Pork Fillet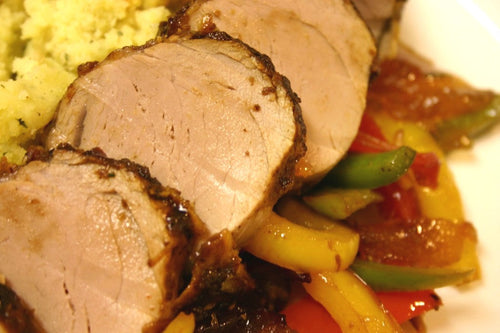 Courses: Main
Serves: 4

Ingredients
300g pork fillet
1 tbsp groundnut oil
Instructions
Mix Karimix Chilli Pepper Relish and Karimix Tamarind Chutney together.
Rub into pork fillet and leave to marinade for an hour in the fridge.
Pan fry in some oil until brown.
Bake in own at 180°C according to weight.
When cooked, remove from oven and leave to rest for 15 minutes.
Slice into rings and serve over a bed of noodles (See Szechuan Sesame Noodles recipe) or mango mash (See Mango Mash recipe).