The Best Ever Bacon Sandwich No. 1 - The Elvis by Somerset Foodie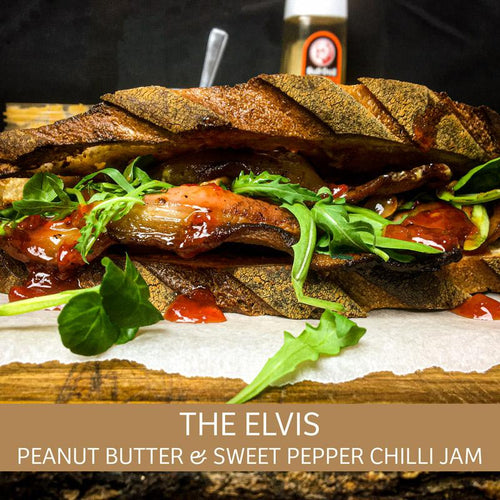 Thanks to Somerset Foodie for allowing us to feature this recipe. Please click here to see the original.
Courses: Main
Serves: 2
Ingredients
2 x Slices of The Village Baking Co. Sourdough 
4 x Rashers of bacon (your choice on streaky or back bacon)
A good slathering of butter
A good slathering of Manlife Crunchy Peanut Butter 
A good slathering of Karimix Sweet Pepper Chilli Jam 
Some rocket, spinach or watercress
Instructions
Grill the bacon to your liking and toast the bread.

Butter the toast and slather on the peanut butter, both pieces of toast need to be coated.

Lay in the bacon and drizzle plenty of Karimix Sweet Pepper Chilli Jam over the bacon.

Top with some salad leaves and the other side of toast. Enjoy.