Roasted Spicy Butternut Squash Wedges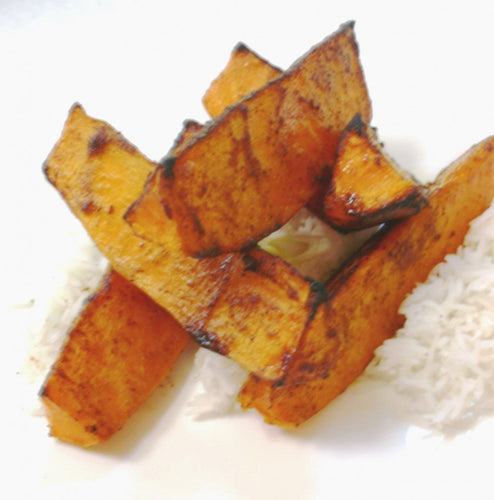 Courses: Side
Serves: 4 as a side

Ingredients
Instructions
Peel and cut in half lengthwise remove the seeds and cut the flesh into suitable wedges.
Combine the vegetable oil with the Karimix Chilli & Fennel Sauce and coat the butternut squash wedges with the dressing, if you like it hot add additional of the sauce.
Roast in a suitable tray in a hot oven 200-225°C for 30-40 minutes. Or until cooked, avoid over colouring.
Serve as an accompaniment to a dish or on a bed of rice as an appetizer.